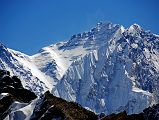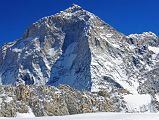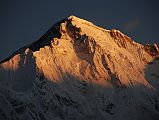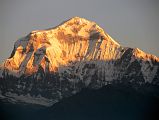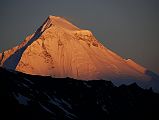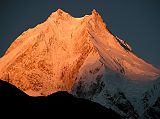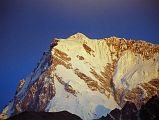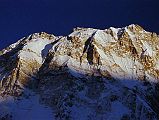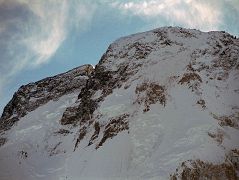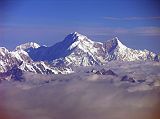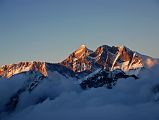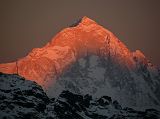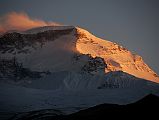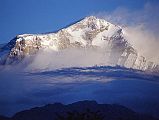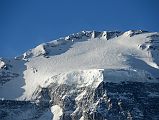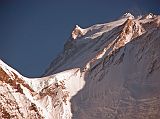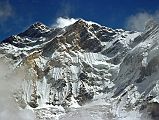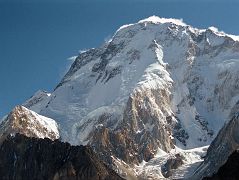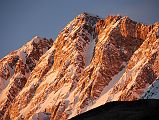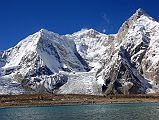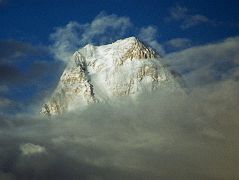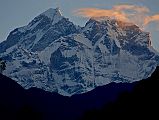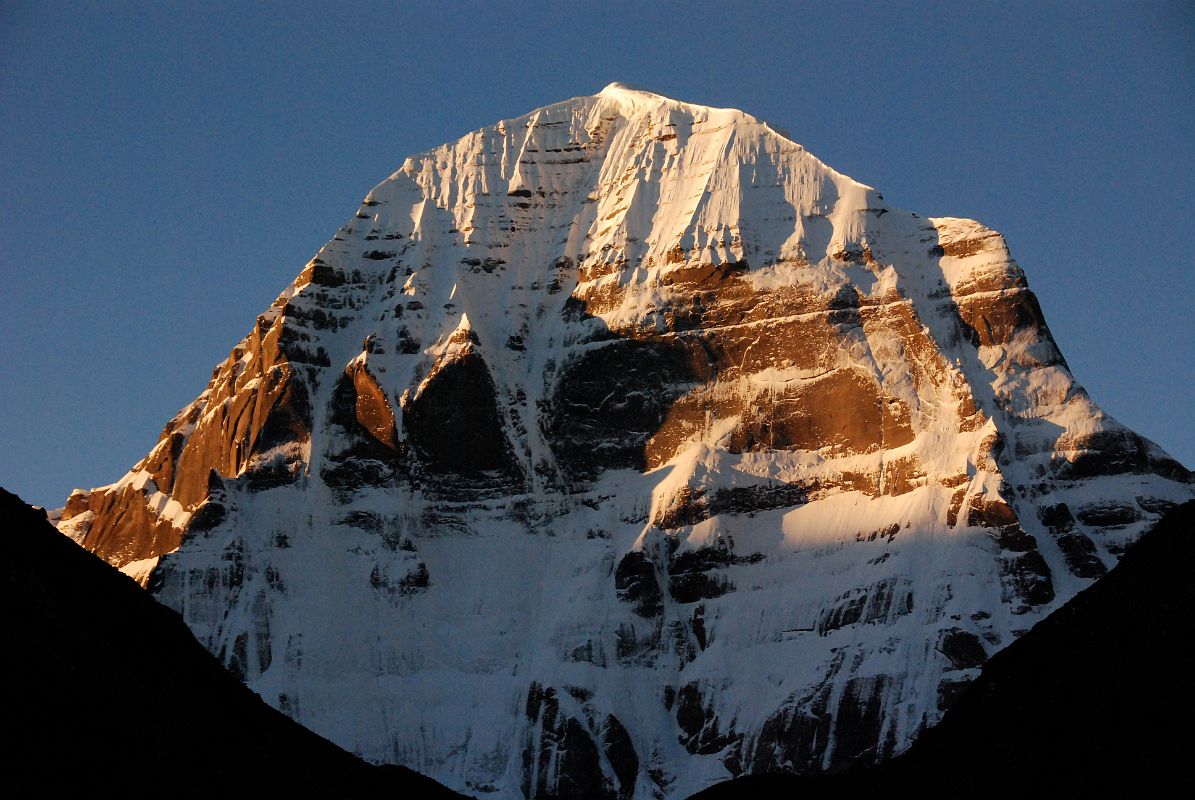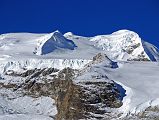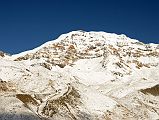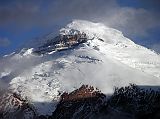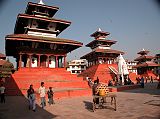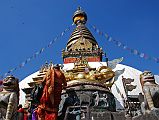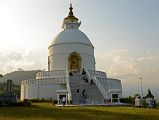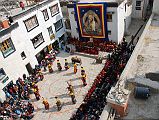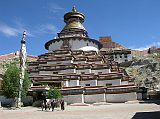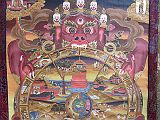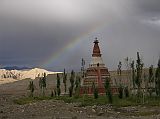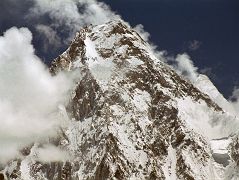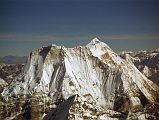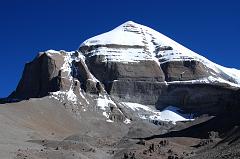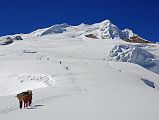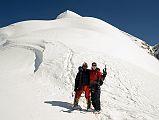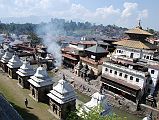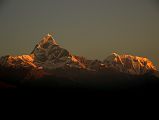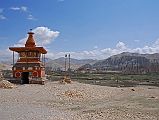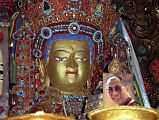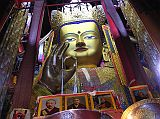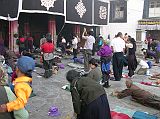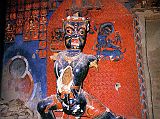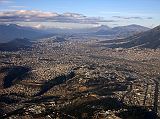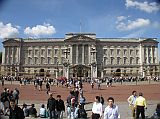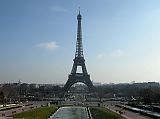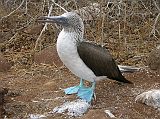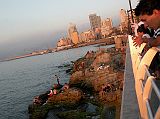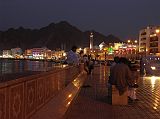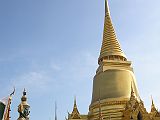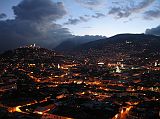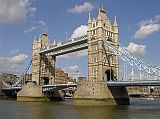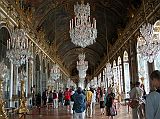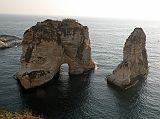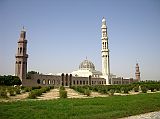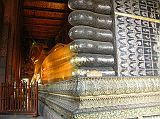 Updated: January 2014. Click on an image to see the FULL size with a caption.
Mountains Of Travel Photos
My name is Jerome Ryan and I am an amateur photographer who loves to trek in the mountains; or as I like to say, "I climb to the bottom of the mountains". I also like to travel around the world.
For the first 17 years of my life, I only traveled less than 100km from my hometown. I started dreaming of what was over the next hill, and that fascination is still with me today. Give me a hill, and I have to climb to the top to see what's on the other side.
My wife Charlotte Ryan and my son Peter Ryan travel with me a lot of the time, but usually not on the treks. They did trek over the Dolma La (5636m) on the Mount Kailash kora in 2006.
Although I had traveled in the mountains over the years, my keen interest started in 1996 when I read the September 1996 Outside magazine "The Story On Everest" article by Jon Krakauer. Over a few months period, I kept going back to the article, especially admiring the beautiful colour photographs, like the Balcony and the Hillary Step and summit ridge. I was hooked.
Trekking in the Nepal mountains and Tibet over the years has led me to an appreciation of their local culture, especially Tibetan Buddhism. From my travels through Europe, I've grown to love art and sculpture.
Photos may be used freely for personal non-commercial use. Have fun travelling on my web pages.
I am off to China in late October / early November visiting Beijing, Xi'An, Guilin, Chengdu and Emi Shan, Yangtse Cruise, the Yellow Mountains, Hangzhou, Suzhou and Shanghai.
---
Most Viewed YouTube Videos
---
Site Updates

Febraury 2014 - Added Photos and videos for Around Dhaulagiri including climbing Dhampus Peak

January 2014 - Added Photos for Tilicho Tal Lake from Manang to Jomsom

December 2013 - Added Photos for my climb to Chulu Far East in October 2011 with spectacular views of Annapurna II, IV, III and I

September 2013 - Added Photos for Pokhara, Nepal and the trek from Pokhara to Ghorepani (Poon Hill) and to the Annapurna Sanctuary, Roosevelt Tramway and Manhattan views from Roosevelt Island
July 2013 - Added Photos for Kathmandu including Gokarna Mahahdev and Sankhu Vajrayogini temples, and expanded photos for Swayambhunath
May 2013 - Added Photos and Youtube videos for my trip to Jaipur and Agra, India in October 2011
March 2013 - Added Photos and Youtube videos for my trip to Delhi, India in October 2011
January 2013 - Added Youtube videos for the Canadian Rockies featuring Banff, Lake Louise, Jasper, Mount Assiniboine and Mount Robson
December 2012 - Added photos from my many trips to the Canadian Rockies featuring Banff, Lake Louise, Jasper, Mount Assiniboine and Mount Robson
July 2012 - Added Paris, France from trips in 2003 and 2010. Added Cloisters to New York City.
April 2012 - Added my visit to Beirut and Lebanon in July 2009
April 2012 - Added the trip to Shishapangma Southwest ABC, the East Face vis Kong Tso, and the North ABC from my trip in October 2010
February 2012 - Added the trip to Mount Kailash and Lake Manasarovar Kora from my trip in October 2010
January 2012 - Added Mount Everest North Face and Rongbuk Monastery from my trip in October 2010
January 2012 - Added Cho Oyu drive from Tingri to Chinese Base Camp and Intermediate Camp from my trip in October 2010
January 2012 - updated Tibet from my trip in October 2010 - Kathmandu to Nyalam to Tingri with views of Shishapangma, Cho Oyu and Mount Everest HD Video and photos
November 2011 - added Bhaktapur and Changu Narayan Temple in Kathmandu HD Video and photos
October 2011 - added Mount Kailash Outer YouTube HD Video and photos
July 2011 - added Mount Kailash Inner Kora / Nandi Parikrama YouTube HD Video and photos
June 2011 - added K2, Broad Peak, Gasherbrum I, Gasherbrum II, and Gasherbrum IV photos from my June 2001 trek featuring photos of Nanga Parbat on flight to Skardu, Skardu to Thongol, Paiju Peak, Uli Biaho Tower, Trango Nameless Tower, Trango Towers, Cathedral, Lobsang Spire, Masherbrum, Muztagh Tower, K2, Broad Peak, Gasherbrum II, Gasherbrum IV, Gasherbrum I, Baltoro Kangri, Chogolisa, and Mitre Peak.
May 2011 - added Nanga Parbat photos from my trek to the Rupal Face base camp and Fairy Meadows in June 2001.
January 2011 - added Kathmandu videos from October 2010 including Boudhanath, Swayambhunath, Kathmandu Durbar Square, Pashupatinath, Patan Durbar Square, Patan Golden Temple, and Gokarna Mahadev Temple.
May 2010 - I finally finished all of my Mount Everest photos from Lukla to Namche Bazaar, Khumjung, Tengboche, Dingboche, Lobuche, Gorak Shep, Kala Pattar and Everest Base Camp.
April 2010 - Added New York City photos, including Landing At Laguardia, Times Square, Empire State Building, Rockefeller Center And Top Of 30 Rock, Flatiron Building, Chrysler Building, Fifth Avenue, Central Park, the Museum Of Modern Art (MOMA), and the huge Metropolitan Museum Of Art.
February 2010 - Added Lhotse photos. These Lhotse photos are pulled from the other sections on Everest, Makalu and Mera Peak.
February 2010 - Added photos to Everest from my 2008 crossing of Cho La and Kongma La. Kongma La has sensational views of Lhotse West Face and Lhotse South Face.
January 2010 - Added Mera Peak. Photos from my October 2009 trek down the Hongu Valley and climbing Mera Peak with views of five of the six highest mountains in the world - Cho Oyu (#6), Everest (#1), Lhotse (#4), Makalu (#5), and Kangchenjunga (#3). Magnificent! From Mera Peak, I trekked down the Hinku Valley, and over the Zatrawa La to Lukla.
January 2010 - Added Makalu. Photos from my October 2009 trek to Makalu Base Camp South in Nepal, and then over the East and West Cols to the Hongu Valley. Also includes photos of Makalu North Face from my 1998 trek to the Kama Valley in Tibet, and photos from the Khumbu area of Nepal.
October 2009 - Added all photos of my 1998 drive from Kathmandu to Everest North Face and the trek from Kharta to the rarely visited Everest Kangshung East Face.
August 2009 - Added Annapurna and Dhaulagiri. Photos of the Annapurna Circuit, Annapurna Sanctuary, Annapurna North Base Camp, Jomsom to Mesokanto La, Marpha to below Dhampus Pass. Excellent views of Annapurna, Fang, Dhaulagiri, Tuckuche Peak, Nilgiri, Annapurna II, Annapurna South, and Machapuchare.
May 2009 - Added Cho Oyu. Major update to Everest. Photos of Thame, Renjo La, Khumkung to Gokyo, Gokyo, Gokyo Ri, Nameless Fangs, Scoundrel's View, and Knobby View. The sunset photos from Gokyo Ri of Cho Oyu, Everest, Lhotse, Nuptse, Makalu, Cholatse, Taweche are sensational if I do say so myself.
March 2009 - Major update to Kathmandu - new photos of Kathmandu, Boudhanath, Swayambhunath, and Pashupatinath. Added photos for Budhanikantha, Kirtipur, Chobar Gorge, and Kathmandu Mountain Flight photos of Everest, Lhotse, Makalu, and Cho Oyu.
---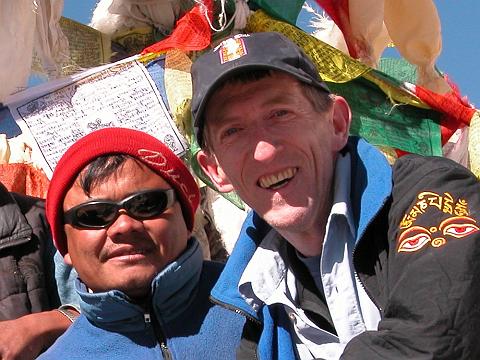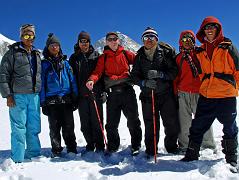 I have used the same Nepalese guide Gyan Tamang for my treks in Nepal and travel in Tibet. You can reach Gyan Tamang at gptamang2011@hotmail.com or his website http://everestlandtrek.com/.
This site is best viewed at 1280 x 1024 pixels, or else you will have to scroll to see the photos.
I use Lightbox JS freeware to popup images within a page.
I use

freeware to create the photo albums.
I have also made the web pages compliant to
---
Site Navigation
1. Click on an entry on the two navigation bars at the left. This will bring you to the main menu of each area.
2. The main menu gives a brief overview of the area, my favourite memories of the area, and another navigation bar on the left.
3. Click on that navigation bar to see the photos. If there are lots of photos, I've grouped them into chapters. I've also included references I used for my treks and trips, such as guide books, books, website extwernal links and DVDs and videos.