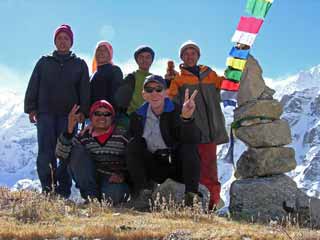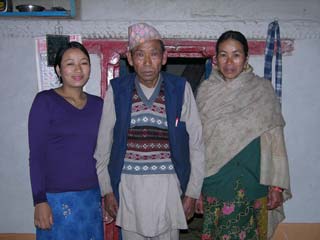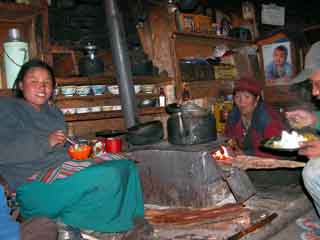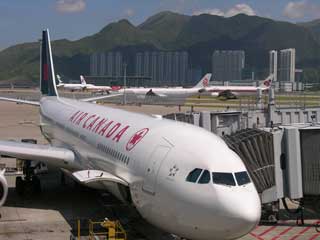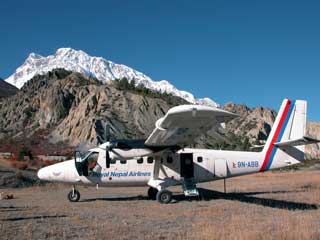 Why spend $7000 to travel on a fixed itinerary with 10 strangers, many of whom you won't like, when you can have exactly what you want at half the price, travel by yourself or with your family and friends, and learn more about the local people? I don't.
Advantages in managing your own personalized tour
1. Do what you want when you want
You can plan your trip to contain exactly what you want. If you want to visit one place but not another, you can do it. You can usually change the itinerary as you go, day-by-day or hour-by-hour. If you want to watch the sunrise and leave a little later, you can.
If you run into bad weather conditions, you can wait it out. I met some members of an organized trek to K2 who did not see the mountain at all. They had to keep to their pre-arranged schedule.
If you run into altitude sickness, you can descend and come back later. I met eight members of an organized trek to Everest at Lobuche. The next morning, two of the members had to descend to Pheriche and did not get to see the Everest vista from Kala Pattar. They had to keep to their pre-arranged schedule.
2. Save money
Yes, believe it or not, it is much cheaper to arrange a personal trip than an organized tour. You've eliminated the overhead by doing it yourself.
I've seen organized tours priced at $5-7000, which I did for less than $2000.
3. Meet more people
You can really get to know your crew. On an organized tour I found that the trekkers tended to meet together in the dining tent, and only saw the cook and porters occasionally. On my private treks, I get to meet the crew intimately, visiting their homes, and listening to their stories and songs.
I get to camp or stay near a local village family, and even get to eat in their house.
I even get to meet more fellow travelers on the trails and at campsites and lodges. On an organized tour I found that the trekkers tended to stick together.
4. Eat what you want
If you love potatoes, but loathe tuna and porridge, then that's what you get.
I mistrust meat on a trek, so I do not eat any.
---
Arranging a personal tour requires a lot of work
1. Create your tour
You need to research your destination to the point where you can create your own tour. I usually start with tour brochures, travel guides, and books and see what catches my fancy. Then it's many nights on the Internet to look at other people's experiences and photos.
Check on the immigration and travel permit situations.
Create your ground schedule and leave a few contingency days for travel delays, sickness, etc.
2. Find a tour company
You need to find a tour company that will create a personalized itinerary ... at a reasonable cost. I use the Internet to research possible companies and then send them an email. Ten to twenty emails will give you a breadth of options.
It is always cheaper to go with a local company in the country you will visit, than an international company. However, check travel guide books and feedback from other customers to ensure the tour company is reputable.
You will have to send them a deposit, sometimes as much as a quarter to a half, so they can start arranging things. Pay the rest when your airplane lands.
3. Arrange travel schedules
You will have to arrange all the transportation (airplane, trains, buses, rental cars, etc.) and hotels by yourself. Once again, the Internet is invaluable.
Ask the tour company you have picked to go through your itinerary to ensure it makes sense. Sometimes there are issues that you may not know about or there are recent updates.
You are now ready to book the airplane flights.