Mount Everest 8848m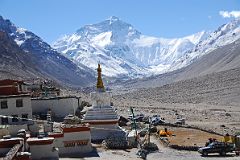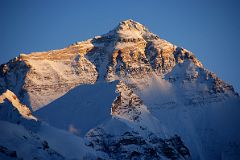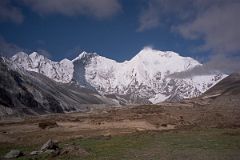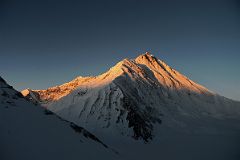 Mount Everest (8848m, 29029ft) is the highest mountain in the world. The summit ridge of the mountain marks the border between Nepal and Tibet.
Height: The official height of Mount Everest was calculated to be 8848m (29,028 ft) in 1954. In 1999 the American Everest Expedition used GPS to recalculate the height to be 8850m. In 2005 the Chinese Everest Expedition Team used complicated measurement and calculation to measure the height of Everest to be 8844.43 m (29,017.07 ft). This new height is based on the actual highest point of rock and not on the snow and ice that sits on top of that rock on the summit. Mount Everest is still growing in height by a few centimetres each year as the India plate slides under the Asian plate.
Name: Peak XV of the Indian Survey was named Mount Everest by Sir Andrew Waugh, the British surveyor-general of India, who named it after his predecessor, Sir George Everest. In Nepal, the mountain is called Sagarmatha (Forehead of the Sky) and in Tibetan Chomolungma or Qomolangma (Mother of the Universe).