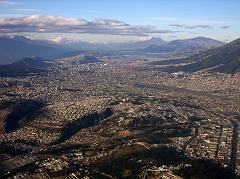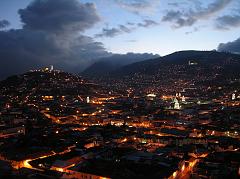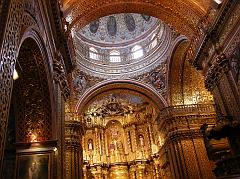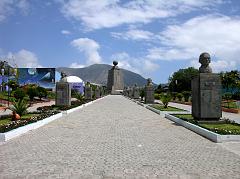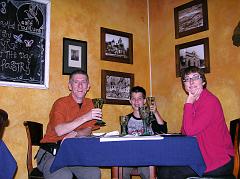 Updated: May 2009. Click on an image to see the FULL size with a caption.
Quito, Ecuador
Please see separate sections on Cotopaxi and Chimborazo and Galapagos Islands.
Ecuador gets its name from the fact that it straddles the equator. Ecuador is probably most famous for the Galapagos Islands about 965km west of the mainland in the Pacific Ocean. The capital is Quito (2800m), the second highest capital in the world. The largest city and port is Guayaquil.
After nearly 300 years of Spanish colonization, Ecuador gained its independence in 1830. Ecuador's population is ethnically diverse with about 65% of Mestizos, the mixed descendants of Spanish colonists and indigenous Native Americans, 25% Native Americans, and 7% unmixed descendants of early Spanish colonists. Approximately 95% of Ecuadorians are Roman Catholic. Ecuador adopted the United States dollar (USD) as its currency in 2000.
---
My Top 5 Memories Of Quito, Ecuador
1. Old Quito - colonial buildings and churches beneath the open arms of the Virgin Mary on El Panecillo hill.
2. Old Quito At Night - view of Old Quito and El Panecillo just after dusk as the lights came on from Cafe Mosaico in an old house high up on a hill overlooking Old Quito.
3. Quito From Airplane - Quito is beautifully situated between two mountain ranges at an altitude of 2800m.
4. La Mitad del Mundo - a large monument built in 1979 on the equator, 22km north of Quito at 2483m.
5. Guayasamin Modern Art - Ecuador's most famous contemporary artist has left us some rather beautiful, tender, and frightening images.